Stanwich Helps Tribeca Associates Go Green At 30 Broad
Tribeca Associates has converted its utility usage at 30 Broad Street in the Financial District to 100 percent Green-e certified wind power, making the 85-year-old building energy efficient.
Tribeca Associates purchased the property last year and immediately embarked on an extensive repositioning program.
While the use of green power and energy efficient building methods have become well-utilized in new commercial and residential construction, owners of older buildings have been slower to adopt such conversions, citing the costs associated.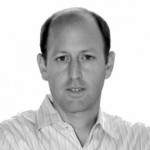 BILL BRODSKY
"Converting to 'green' energy sources was an important consideration as we planned the redevelopment of 30 Broad, and the timing was perfect to launch this initiative," said Bill Brodsky, a founder of Tribeca Associates.
"As individuals, businesses and governments become more environmentally conscious, increasing use of renewable energy will pave the way for a more sustainable future. In no place can we make more of an impact than in existing buildings and infrastructure, which use so much of the city's power resources."
Stanwich Energy Advisors co-ordinated the conversion for all landlord-purchased power, which included the procurement of energy certificates to accommodate the approximately seven million kilowatt hours 30 Broad consumes per year.
As part of the program, funds from each purchase are placed in renewable energy bonds in upstate New York to promote the growth of green energy usage in New York City.
"It's a beautiful thing when you can do well by doing good," said John O'Connell, managing principal at Stanwich Energy Advisors. "By entering into a green power contract, Tribeca Associates took advantage of a very favorable buying opportunity and set an example for all New Yorkers to follow. It was truly a privilege to work on behalf of a visionary property owner."
In addition to renewable energy, 30 Broad has also initiated an LED lighting retrofit throughout the building's common areas and will soon introduce lighting and temperature controls aimed at reducing power usage when it's not needed.
All new office build-outs at 30 Broad are energy efficient, and the property recently launched a comprehensive recycling program to ensure all waste is properly discarded.
Click here to read the full article on Real Estate Weekly. If you're interested in learning more about how Stanwich Energy can help your business go green - Contact us to learn more